About us

As our business name slightly gives away, we also make bespoke
solid wood
products from reclaimed timber and pallets.
You can browse through some of the past orders that have been fulfilled, read customer reviews and shop for products using the gallery below.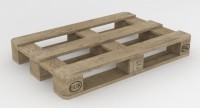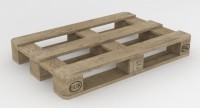 ​

Situated in the Clubmoor area of Liverpool, Merseyside, UK, we are a small family run business with laser cutting and wood workshop facilities which create all manner of laser cut and hand made wooden products. 


Our CO2 high powered laser cutter with powerful upgraded 80w tube is a serious piece of equipment. We use it for a variety of purposes on various materials including logs, plywood and reclaimed timbers as well as plastics, card, glass and slate.


We offer high quality laser cut and engraved products and gifts for all occasions and events including Birthdays, Weddings, Christenings and parties.
From designing to production, we offer a bespoke and personalised service which can meet all your needs.
Choose from an existing design or let us design one specially for you before choosing a material to engrave or cut. All of our wood is reclaimed and is steeped in rustic contemporary character which look fantastic with clean cut engravings and markings.  
Finally, make it extra special with a personal message, add name's or even pictures.